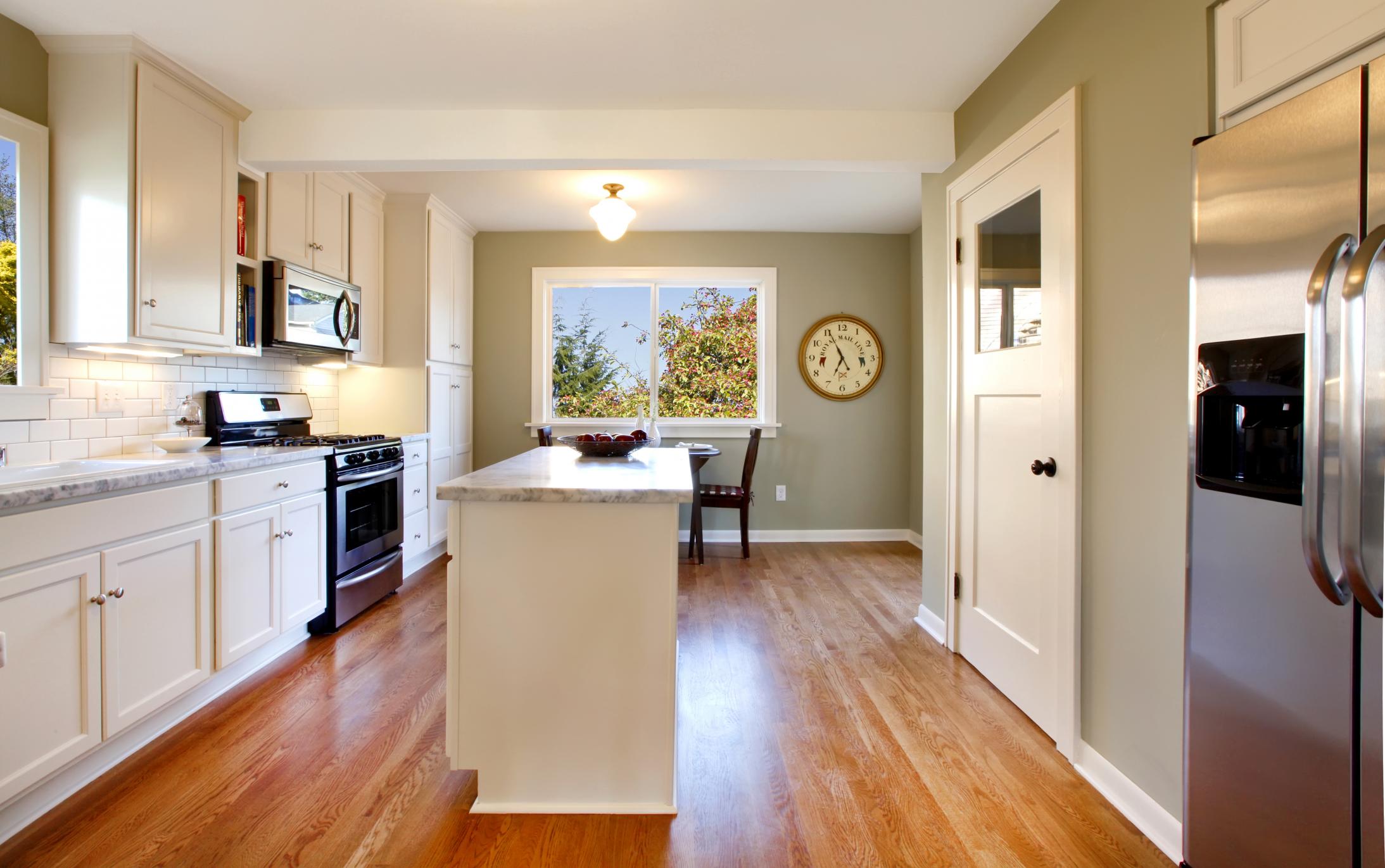 Kitchen cabinets provide both aesthetic and practicality and ensuring that you have the right amount of cabinet space as well as a look in place that will highlight the appearance of your kitchen can be important. When turning to Barrie Kitchen Renovations for your needs, you can count on being presented with the highest amount of selection when it comes to custom work and the expertise necessary to bring both the perfect appearance and the practicality that you depend on your cabinets to provide.
Swapping Materials
Whether bringing in new cabinets during the construction period of your home or looking to have your current cabinets replaced, the chosen material can make all the difference when it comes to the finished aesthetic and the capability those cabinets provide. When turning to our experts for your custom cabinets, you can count on us to work closely with you across the entire process in order to ensure that we are delivering the perfect aesthetic and the capability for your cabinets to perfectly blend into your kitchen. Whatever the results you're looking for, you can be sure that we can make it happen.
Modernizing Cabinets
One of the most sought after looks when it comes to custom kitchen cabinets today is that of a truly modernized appearance. Whether this is through bringing you specific coloring, materials or otherwise, you can be sure that our professionals have the capability to provide you with the perfect modern look and the means to update the appearance and utility of any kitchen in the Barrie area. Whether you're looking for specialty wood, metallic cabinets or otherwise, choosing to reach out to our professionals will provide you with the range of choice you're looking for in order to get the perfect result.
Specialty Cabinets
If you're looking for an added touch of personalization, looking into specialty cabinets can be the perfect addition for your kitchen. When turning to our experts for your kitchen renovation, you can count on being presented with a high level of selection, even if your particular ideas aren't exactly mainstream. We have brought everything from descending spice racks to lazy Susan installations and more to kitchens across the Barrie area. If you're looking for a unique installation within your cabinets, turning to our professionals will ensure that you had the means to make your vision a reality.
Complete Service
Whatever the service you call upon our professionals to provide, you can be sure that we put a high level of focus and attention into every task. When looking to ensure that the services brought to your property fulfill all of your needs, turning to the right professionals for your kitchen cupboards can make all the difference. We bring you the widest selection of installation types, materials, colors and much more. Whether you need a small kitchen design or transformation at a low kitchen renovation cost, you can depend on the professionals that we bring to your property to deliver a result to be proud of.

Things to do in Barrie Ontario